Nestled along the picturesque shores of Lake Superior, Duluth, Minnesota, is a haven for outdoor enthusiasts seeking awe-inspiring landscapes and invigorating hiking trails. If you're fortunate enough to enjoy a stay at Njord, Duluth's most luxurious short-term rental, you're in for a treat. With a backdrop of comfort and elegance, Njord serves as the perfect base camp for exploring the city's natural wonders. In this blog, we unveil the ten best hikes in Duluth, allowing Njord's guests to immerse themselves in the region's stunning beauty and rejuvenating outdoor experiences.
1. Lester Park Trails: Begin your adventure at Lester Park, where a network of trails winds through lush forests and along the scenic Lester River. The Two Bridges Loop offers a delightful blend of tranquility and nature's splendor.
2. Enger Park and Tower: Climb to the top of Enger Tower for panoramic views of Lake Superior and the city. The adjacent Enger Park offers trails that meander through pristine gardens and peaceful woodlands.
3. Chester Park Trail System: Explore the rocky terrain and hidden waterfalls of Chester Park. The challenging Duluth Traverse trail offers an exhilarating journey through diverse landscapes.
4. Hawk Ridge Nature Reserve: A treat for bird enthusiasts, Hawk Ridge is renowned for its bird-watching opportunities during migration seasons. The trails provide an elevated perspective of these avian marvels.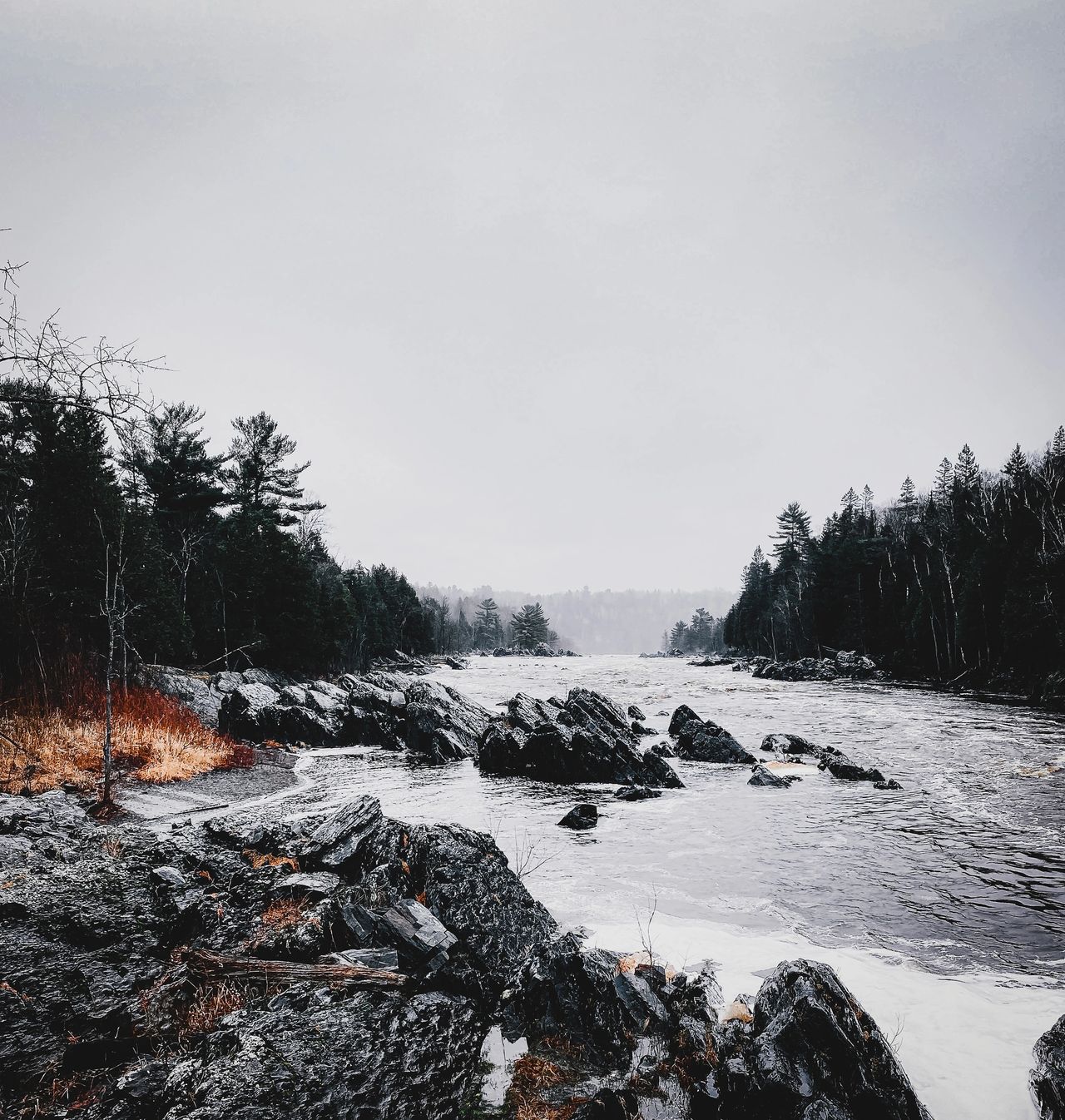 5. Jay Cooke State Park: Just a short drive from Duluth, Jay Cooke State Park boasts stunning gorges, iconic swinging bridges, and a variety of trails suitable for different skill levels.
6. Congdon Park Trails: Discover hidden gems like waterfalls and beautiful streams within Congdon Park. The trails offer a serene escape from urban life.
7. Ely's Peak: For those seeking a challenge, the hike to Ely's Peak rewards you with breathtaking vistas of the St. Louis River and the surrounding landscape.
8. Superior Hiking Trail: A true gem for hiking enthusiasts, the Superior Hiking Trail offers a plethora of options, from leisurely strolls to more demanding sections.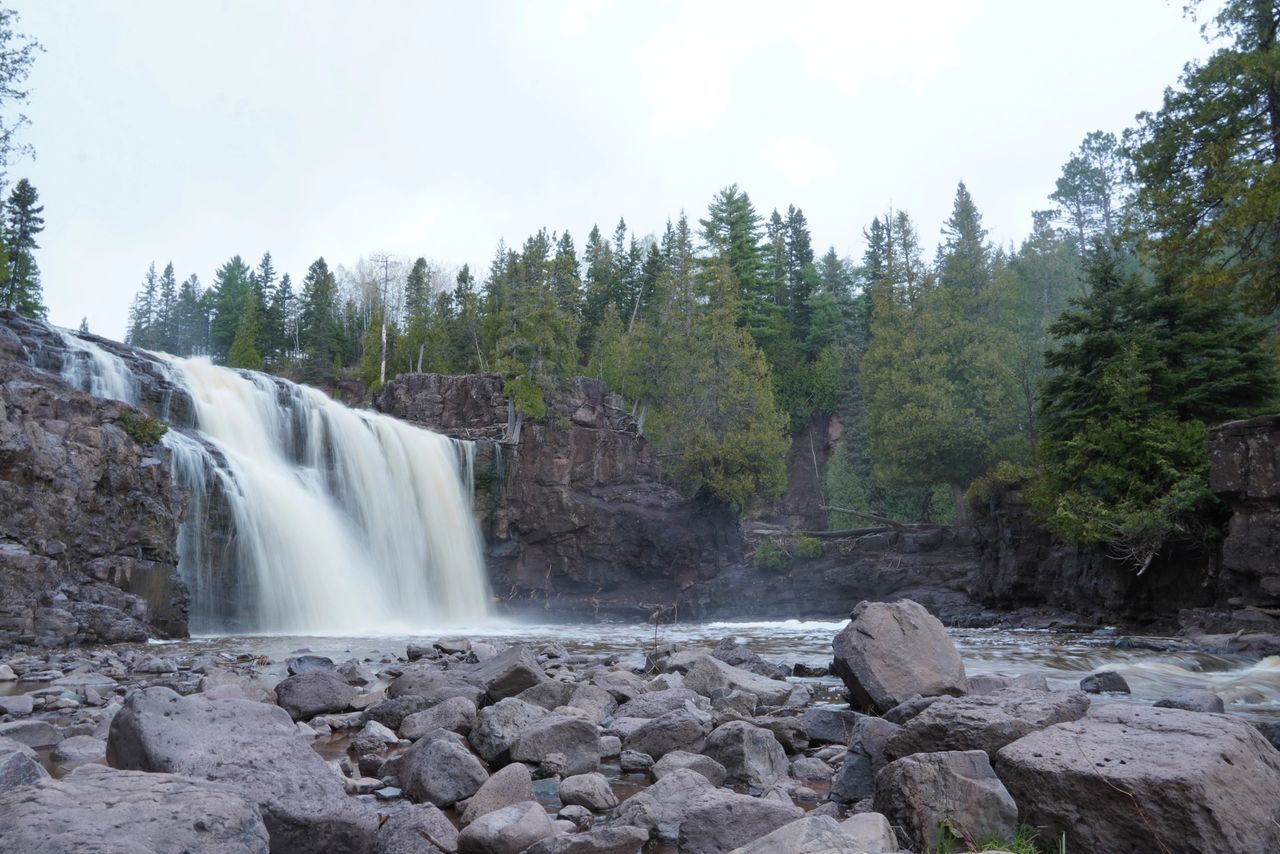 9. Gooseberry Falls State Park: Discover breathtaking waterfalls and stunning vistas along the North Shore of Lake Superior. The Gooseberry Falls Trail leads you to a series of cascades that are simply mesmerizing.
10. Tischer Creek Trail: For a peaceful escape, the Tischer Creek Trail winds through serene woodlands and alongside a babbling creek, providing a tranquil retreat.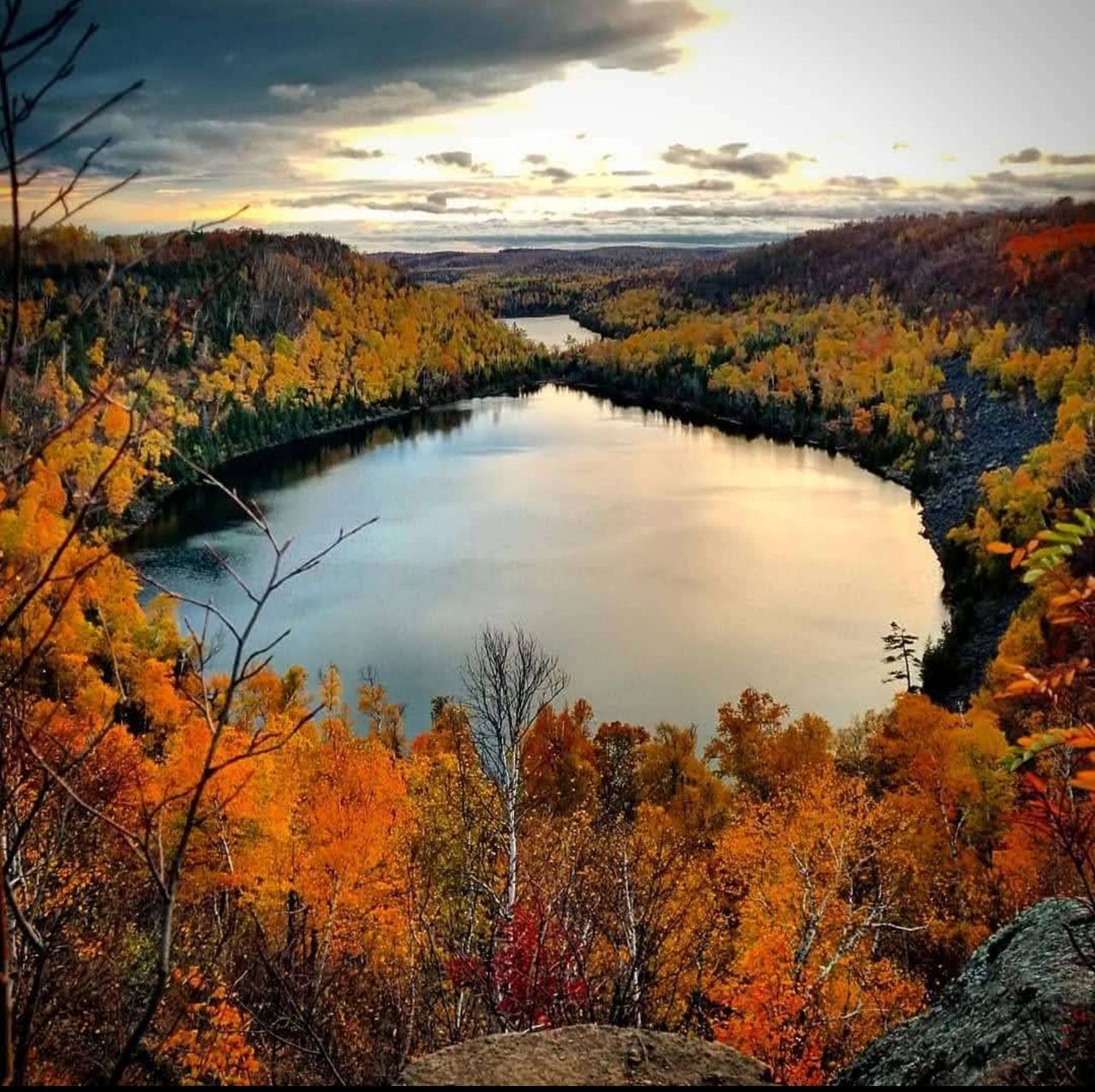 Bonus Hike. Bean & Bear: This hike is a little bit of a drive and is in Silver Bay. Bean & Bear is a captivating journey into nature's embrace. As you go through the wooded scenic trails, you'll be greeted by towering trees, babbling brooks, and a sense of serenity that envelops you. The trail unfolds like a story, revealing breathtaking views of Lake Superior and the rugged beauty of the North Shore. Whether you're an avid hiker or simply seeking a peaceful escape, the hike in Silver Bay offers an unforgettable experience that renews the soul and connects you with the untamed splendor of the outdoors. Protip: Bring a picnic for when you get to the top!
Embarking on these ten remarkable hikes while staying at Njord, Duluth's most luxurious short-term rental, is an experience like no other. As you immerse yourself in Duluth's natural beauty and rejuvenating trails, you'll have the perfect haven at Njord to return to – a place where comfort, elegance, and relaxation await. Whether you're seeking a challenging ascent or a leisurely stroll, Duluth's hiking trails offer something for everyone, making your stay at Njord an unforgettable adventure in itself.